news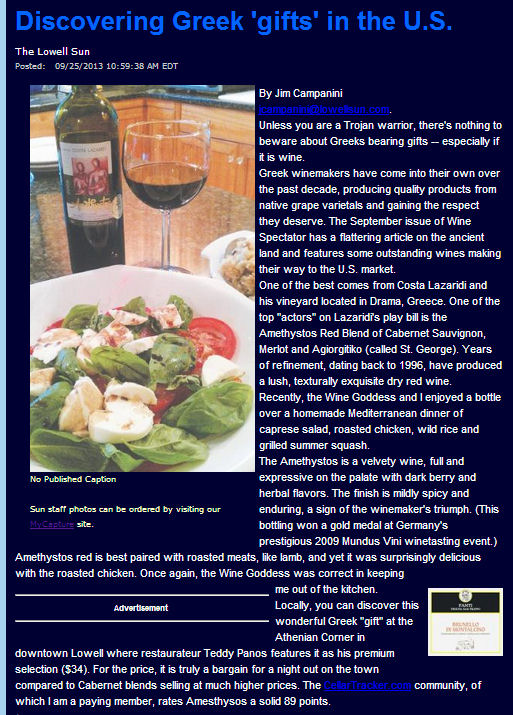 Amethystos Greek wine - Lowell Sun,

whatdouwannado.com,

9/26/2013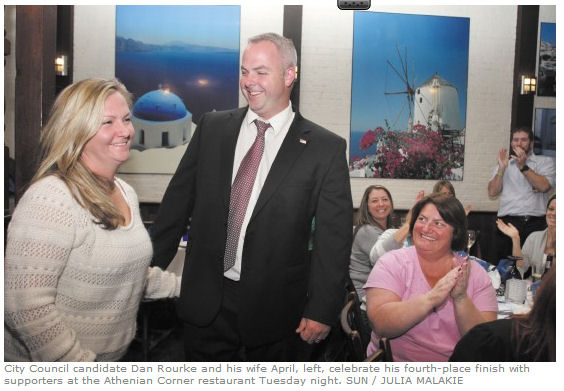 City Council candidate Dan Rourke celebrating at the Athenian Corner,
Lowell Sun - 9/24/2013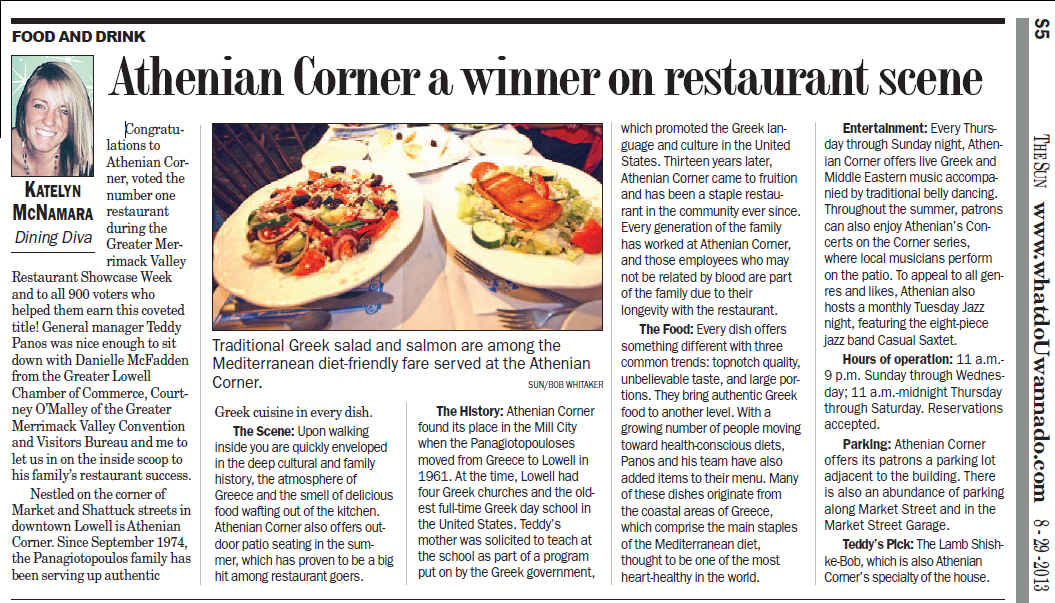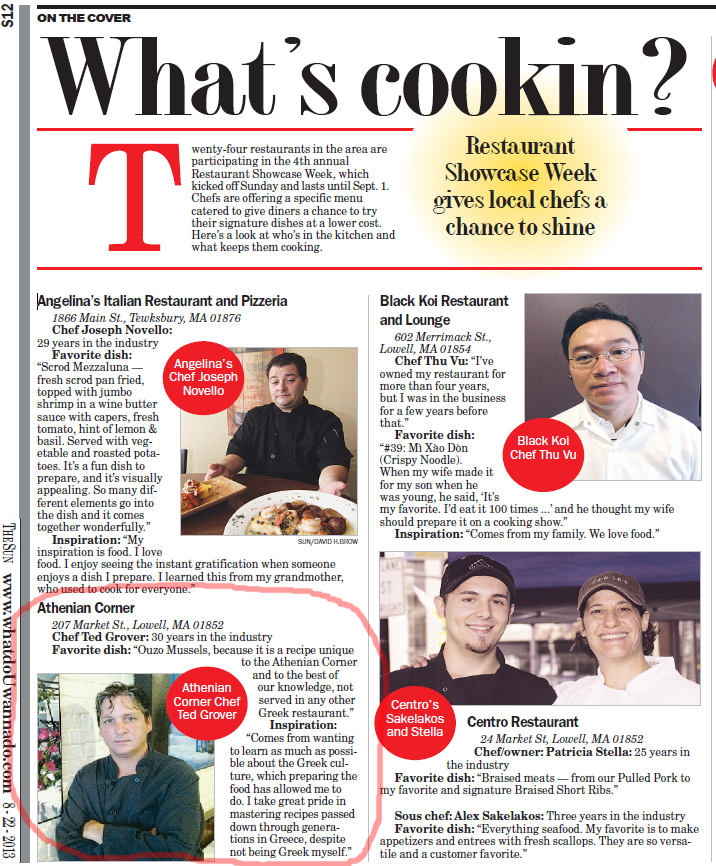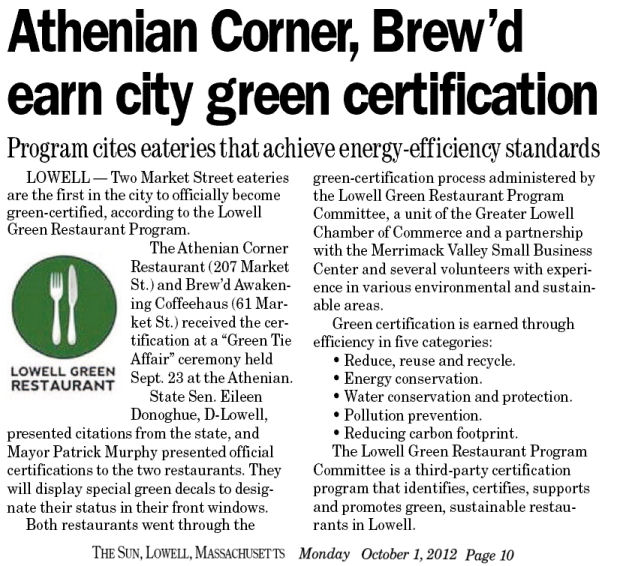 A Word of Thanks - Ethnic chefs share Thanksgiving food that means home to them
Merrimack Valley Magazine, November | December 2010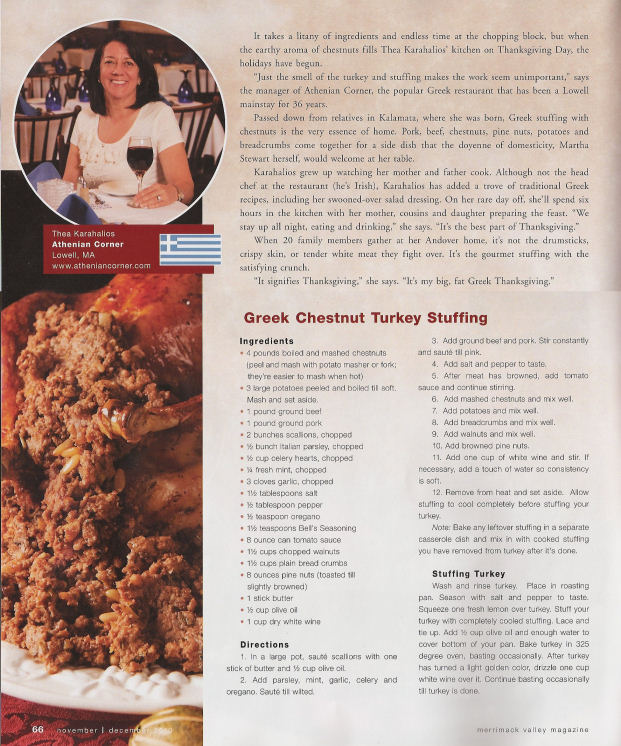 click for larger image
Athenian Corner Participates in March of Dimes Signature Chefs event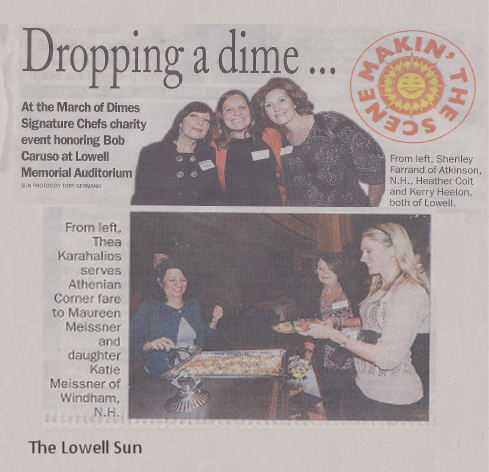 Athenian Corner Participates in Restaurant Week Aug 1 - Aug 8, 2009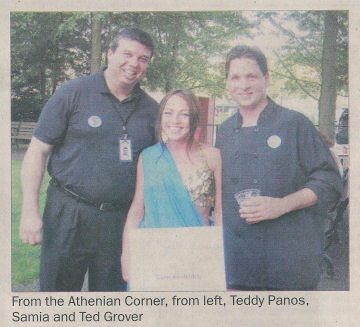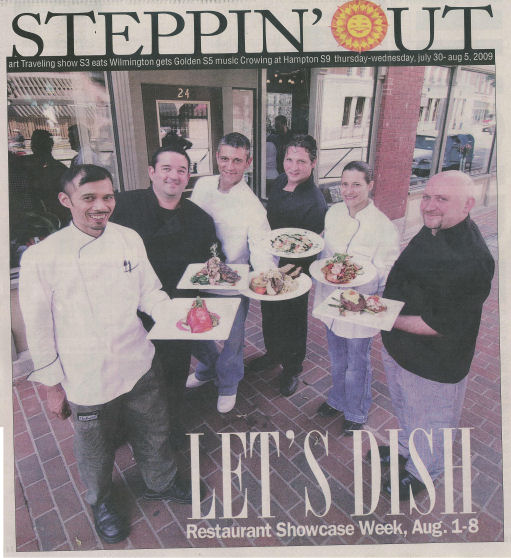 http://www.thesunblog.com/gourmetgal/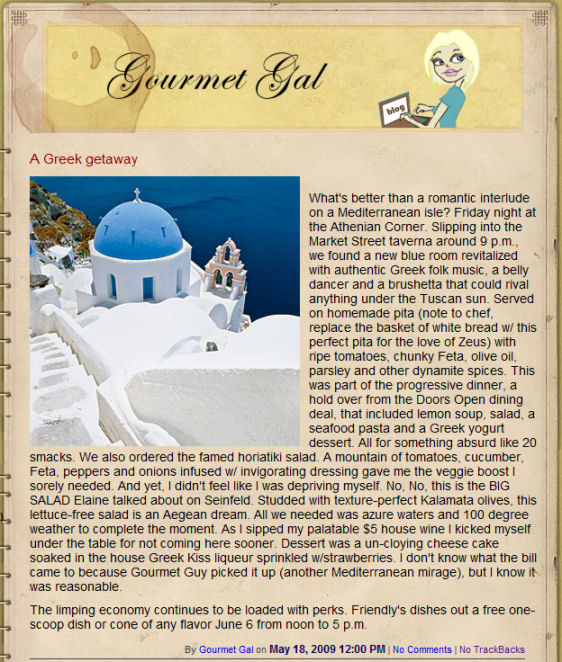 The Eagle Tribune April 30, 2009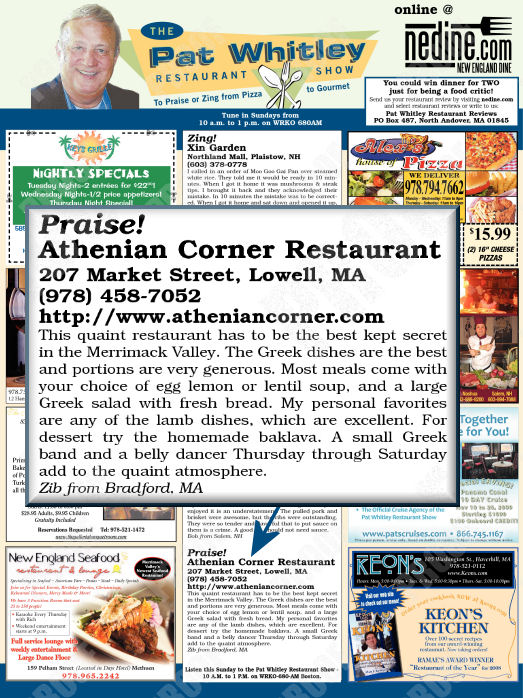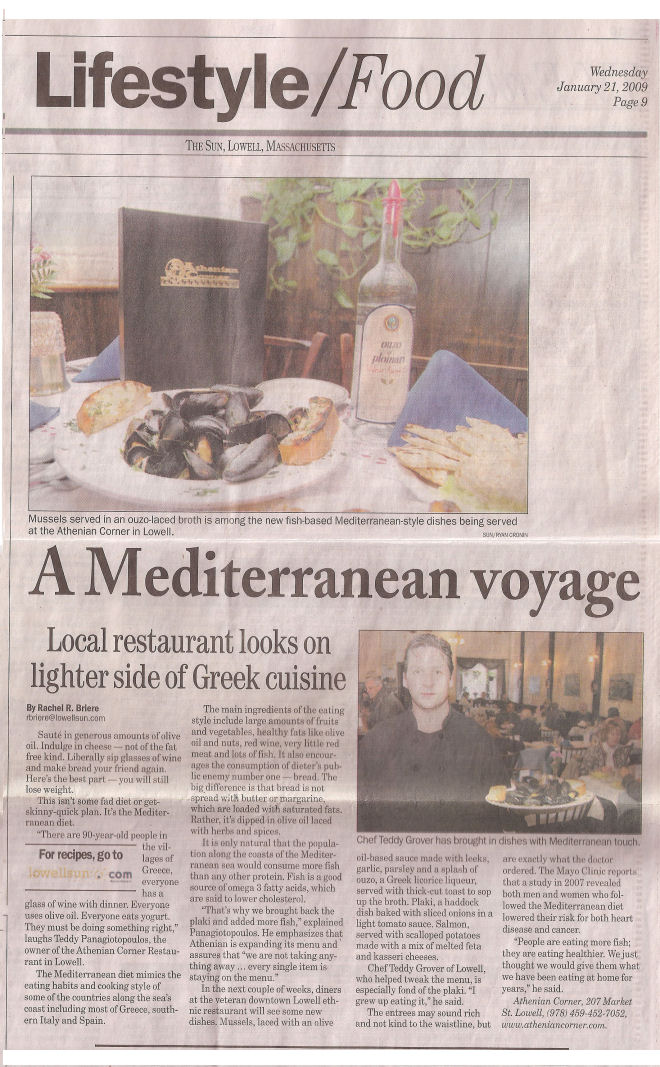 Survival Mode: Downtown Lowell business owners know the road ahead is rough. And they are determined to succeed. Page 12 © 2009 lowell sun 01/11/2009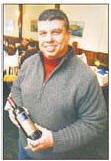 Small Business Survival

Local entrepreneurs acknowledge tough times, vow to fight on
By Kaili Xu
Sun Correspondent
and Jennifer Myers
Sun Staff

The nation's crumbling economy has made this the most difficult time for business of all sizes since the Great Depression. But on Main Street, Massachusetts, small business owners, and small business experts, say they have managed — so far — to sidestep the ravages of recession. "Business is not where we would like it to be, but we are hanging in," said Ted Panagiotopoulos, whose family has owned and operated the Athenian Corner restaurant on Market Street in Lowell for 35 years.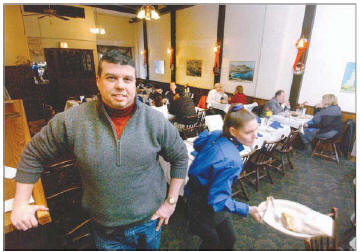 "We survived bad times in the '70s, '80s and '90s, so we know how to do it." Because the restaurant is family-run, tightening the belt during tough times means that members of the Panagiotopoulos clan put in a few extra hours rolling grape leaves. "We are lucky to be small enough to keep costs under control," Ted Panagiotopoulos said.

Teddy Panagiotopoulos, whose family owns the Athenian Corner restaurant on Market Street in Lowell, says that "while business is not where we would like it to be," the family has endured slow times before and "knows what to do."


"The key is to deliver a good product at a good value. People are still spending money, but are more careful how they are spending it." Massachusetts is literally a big small-business state. There are 126,300 firms, comprising 85 percent of the companies in the commonwealth, that employ 19 or fewer people. That accounts for more than a quarter of the state's work force. " They really are a life line, so it's important that they continue to be healthy," said Rep. Steve Walsh, D- Lynn, the House chair of the Joint Committee of Community Development and Small Business.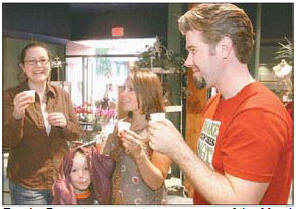 Many small business owners have been preparing for tough times with creativity and flexibility. They are able to re-evaluate the market in a timely manner, adjust their business models, and make quick decisions to draw consumers back. "One of the benefits that small businesses have is that they are small," said Robert Nelson, Massachusetts district director at the U.S. Small Business Administration. "They can adapt, and they can change things easier than a large business." According to a recent report by Babson College, the Bay State has a higher rate of both earlystage and established small businesses than the U.S. average. The combined rate of early- and late-stage entrepreneurial activity is 23 percent of all businesses, 9 percent more than the country's average. Experts said Massachusetts small businesses outperform those in other parts of the nation because of specific advantages. One is education, which feeds high technology and biotechnology companies.

Franky Descoteaux, center, co- owner of the Mambo Grill and two other downtown Lowell businesses,says she sensed the slowdown as far back as December 2007. With her at this networking event inOctober are Liliana Kualapai, left, of Downtown Dancewear; and Franky's husband Matt and sonMicah, 6.

SUN/DAVID H. BROW